Researchers Show New Approach Needed to Improve Suicide Prediction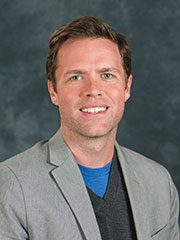 Florida State University Psychology Department researcher Dr. Joseph Franklin made a startling discovery during an exhaustive examination of hundreds of suicide prediction studies conducted over the past 50 years: Science is still not very good at predicting who will kill themselves.

In a new study published today in the journal Psychological Bulletin, Franklin and his colleagues found traditional risk factors -- such as depression, substance abuse, stress or previous suicide attempts -- were not good predictors of suicide.

That lack of progress is highlighted by the facts: Suicide rates in the United States are at their highest levels in 30 years. More than 40,000 Americans will kill themselves this year. Every day, 117 people take their own lives.

If you compare historical rates for suicide, homicide and car deaths, you find a disturbing truth: In the 1970s, you were more likely to be killed by someone else or in a car crash than to kill yourself. Today, with tougher crime laws and better car safety features, the opposite is true. You are far more likely to die by your own hand.